Friday, July 7, 2017
MAKE ME READ IT READATHON 2017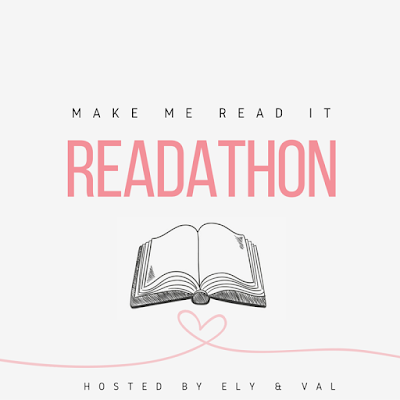 Hello! After multiple readers asking us about the readathon this year, we are back! Apparently, this is our third year doing this? Who knew? But anyways, Ely @ Tea & Titles and I will again be hosting the Make Me Read It Readathon! Basically, this readathon allows your friends and audience to vote for what you'll be reading. This year, the readathon will be from August 6th to the 13th! So that will give you guys about a month to set up voting and polls and all that!
Here's some more information about the readathon, copied and pasted directly from the past year's because I'm lazy.
What Is This Readathon About?
replica watches
Look at the books you own, either physical, e-book or ones you've borrowed from the library and pick out a few you really want to read, or feel like you should read. It's up to you how many you pick, personally I'd pick a few more than you expect to be able to read in a week. Example: if you think you'll only read two, pick out five books or if you think you can read seven, pick out ten.
HOME
Make a list of these books on your blog, or make a video, or a Goodreads shelf or post a picture on Instagram—whatever is easiest for you. Then get friends, other bloggers/booktubers/bookstagrammers etc. to vote on which books you HAVE to read.
When the readathon comes along, you read the books in the order of most votes. For example, if one book gets 10 votes—you read that first, then the one that got 7 and so on. If there's a tie, then it's your preference. The goal is to read as many as possible.
When Will This All Take Place?
The Make Me Read It Readathon will start at August 6th and end at August 13th. You can start once it hits 12am in your time zone. The readathon itself lasts for a week!
Since this is an interactive readathon, there is about a month to get some kind of initial post/photo/video/etc. where your readers can vote for which book you read! You can either have a poll, or just rely on the comments, have votes count more than once, honestly this is all up to you! If you plan to participate, make sure you have all your books ready for August 6th!'
And with that being said, time to set up my own poll!
Do you wanna sign up for the readathon! This is the place to do it! I would recommend linking up with your post/video/photo about the books you are using for the readathon, so that other readers can hop around and vote!
---
A BUNCH OF REVIEWS ALL IN ONE
So I have actually finished a bunch of books in the past few months or so, but just wasn't in the mood to write individual reviews for them (or on time, for that matter). I'm just going to blame my lack of motivation. And also, some of these books I just really have nothing to say about them? Like they were good, but that's all I have for you. Haha. But anyways here you go.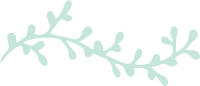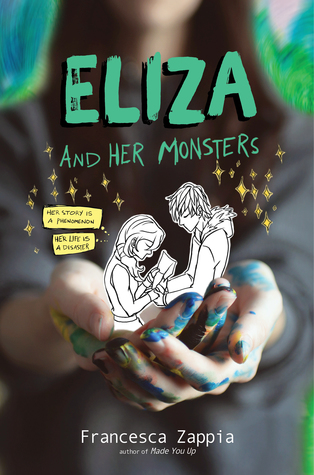 Eliza and Her Monsters by Francesca Zappia
Publisher: Greenwillow Books
Release Date: May 30th, 2017
Source: Netgalley
Date Read: 5/10/17 to 5/11/17
400 pages
In the real world, Eliza Mirk is shy, weird, and friendless. Online, Eliza is LadyConstellation, anonymous creator of the wildly popular webcomic Monstrous Sea. Eliza can't imagine enjoying the real world as much as she loves her digital community, and has no desire to try.
Then Wallace Warland, Monstrous Sea's biggest fanfiction writer, transfers to her school. Wallace thinks Eliza is just another fan, and Eliza begins to wonder if a life offline might be worthwhile. But when Eliza's secret is accidentally shared with the world, everything she's built—her story, her relationship with Wallace, and even her sanity—begins to fall apart.
breitling replica

I received this ARC in exchange for an honest review. Quotes taken from ARC may or may not be in the published edition.
I really liked this one. Being a fan of Made You Up, I knew this one would be just as good. I thought that the online community of Monstrous Sea accurately reflected back on our own book community, and also other fandoms.
The only problem I had was that I got extremely impatient (in other words, this was my fault). I wanted to see how and when Eliza's secret would be exposed ASAP, so I skipped to the last 100 pages of the book. Basically, I read the first 150 pages, and the last 100 pages. To this day I have yet to read the middle. Whoops.
We also get to see how Eliza deals with her anxiety, especially with the stress of having to update every single week. And as of right now, it's really relatable! And we also meet her love interest, Wallace, which to be fair, I wasn't too big of a fan of. I think this was another reason why I have no interest in going back to read the middle. [Spoiler] Also once he found out Eliza's secret, he really pressured her into finishing the comic even though she didn't want to. He pretty much said to her "Hey I got this book deal to turn your comic into prose, but it's not official until you finish the series. So my life is in your hands, you have to do it asap." Like stop. Granted he realizes he's been an ass in the end, but boy did I want to smack him. [End spoiler]
I still absolutely loved this, however, and I immediately had to bother my friends once I finished the book.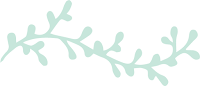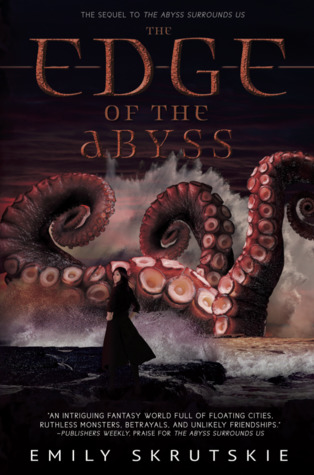 The Edge of the Abyss by Emily Skrutskie
The Abyss Surrounds Us #2
Publisher: Flux Books
Release Date: April 18th, 2017
Source: Netgalley
Date Read: 4/17/17 to 5/3/17
281 pages
Three weeks have passed since Cassandra Leung pledged her allegiance to ruthless pirate-queen Santa Elena and set free Bao, the sea monster Reckoner she'd been forced to train. The days as a pirate trainee are long and grueling, but it's not the physical pain that Cas dreads most. It's being forced to work with Swift, the pirate girl who broke her heart. But Cas has even bigger problems when she discovers Boa is not the only a monster swimming free. Other Reckoners illegally sold to pirates have escaped their captors and are taking the NeoPacific by storm, attacking ships at random and ruining the ocean ecosystem. As a Reckoner trainer, Cas might be the only one who can stop them. But how can she take up arms against the creatures she used to care for and protect? Will Cas embrace the murky morals that life as a pirate brings or perish in the dark waters of the NeoPacific?

I received this ARC in exchange for an honest review. Quotes taken from ARC may or may not be in the published edition.
I finished this such a long time ago, that I don't remember if I had anything I really needed to say about this. As the sequel to The Abyss Surrounds Us, I thought this was a solid continuation. I continued to love the characters, however I definitely felt that the first book had this sort of air around it that made it special.
OH there was a surprising death in this however! I really didn't expect it, and when it happened, I was like "wow". Also compared to the previous book, you start to sympathize with the pirates on the ship, like Captain Elena.
Also, I think this is a duology? I'm so used to trilogies, that I was honestly surprised with the very clean ending. But hey I approve haha.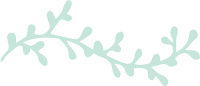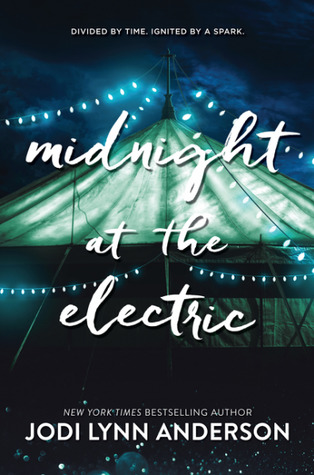 Midnight at the Electric by Jodi Lynn Anderson
Publisher: HarperCollins
Release Date: June 13th, 2017
Source: Edelweiss
Date Read: 5/15/17 to 5/17/17
272 pages
Kansas, 2065 Adri has been handpicked to live on Mars. But weeks before Launch, she discovers the journal of a girl who lived in her house over a hundred years ago, and is immediately drawn into the mystery surrounding her fate. While Adri knows she must focus on the mission ahead, she becomes captivated by a life that's been lost in time…and how it might be inextricably tied to her own.
Oklahoma, 1934 Amidst the fear and uncertainty of the Dust Bowl, Catherine longs for the immortality promised by a professor at a traveling show called The Electric. But as her family's situation becomes more dire — and the suffocating dust threatens her sister's life — Catherine must find the courage to sacrifice everything she loves in order to save the one person she loves most.
England, 1919 In the recovery following World War One, Lenore tries to come to terms with her grief for her brother, a fallen British soldier, and plans to sail to America in pursuit of a childhood friend. But even if she makes it that far, will her friend be the person she remembers, and the one who can bring her back to herself?
While their stories spans thousands of miles and multiple generations, Lenore, Catherine, and Adri's fates are entwined in ways both heartbreaking and hopeful.

I received this ARC in exchange for an honest review. Quotes taken from ARC may or may not be in the published edition.
Even though I was expecting more of a story from Adri's perspective, because the future is cool and all, I still enjoyed Midnight at the Electric. More so than I thought I would. The premise of having a story within a story within a story, all tied together, was unique in a kind of way.
"I think that's what you say when you can't have something you want, isn't it? You say you don't want it in the first place."
But other than that, I don't really have much else to say about this. The plot itself wasn't very engaging, and honestly, I had really high expectations after reading Tiger Lily. I guess it really doesn't help that I love Peter Pan, but not so much the history of the Dust Bowl. Oh well!

---
Wednesday, May 17, 2017
BLOG TOUR: A MILLION JUNES (FAVORITE UNSOLVED MYSTERIES)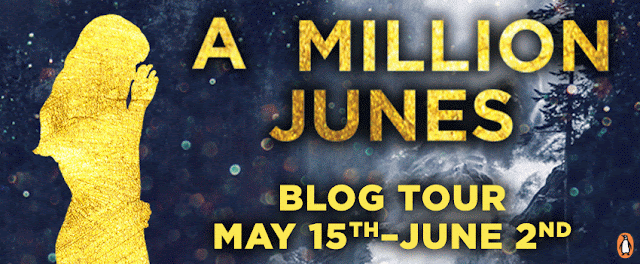 Hi everyone! Welcome to my stop of the blog tour!
Today, I'll be talking about my favorite unsolved mysteries. Why? Well, when I was younger, I would stumble upon documentaries, magazine articles, and Cracked.com articles discussing mysteries around the world that intrigued me. Sure, maybe some of these are due to photoshop, or just humans in general. BUT I CAN BELIEVE, right? Also when researching, some of the ones I stumbled upon are just downright creepy.
One of the reasons why this idea came to me, is because of the magic surrounding A Million Junes. And how it plays a role in the story. Especially when it comes to the "thin" places, where the division between death and life is fuzzy. So you know, maybe there is magic here within these real life mysteries. WE WILL NEVER KNOW.
1. The Disappearance of Amelia Earhart. I know there is evidence that she may have been found, but I always hated, and at the same time wondered about, her disappearance. WHERE DID SHE GO? And why has it taken so long to find her? If you don't know who she is, she was the first female aviator to fly across the Atlantic Ocean solo. She disappeared (crashed?) when she was trying to circumnavigate the globe.
2. The Lost Colony of Roanoke. Remember the times we would talk about the first colony in social studies? And the fact that it just disappeared? WHAT HAPPENED TO IT? Basically what happened is that this first colony was kind of a miserable disaster, in that the land wasn't great for settling, and I think it was all swamp area? But anyways, there's a bunch of theories as to what happened, but I don't think we'll know for sure.
Also a similar thought, whatever happened to the Mayans? I always thought about this in World History class too…hmmm.
3. Crop circles. I used to watch documentaries about this on the History channel, I think (ok maybe just one). And I remember how a couple of farmers were like "it's a hoax, we made them ourselves", and then they would proceed to demonstrate how they used a sort of rake to make them. BUT WHY. I mean, I would like to believe that aliens are out there and are trying to send us a message.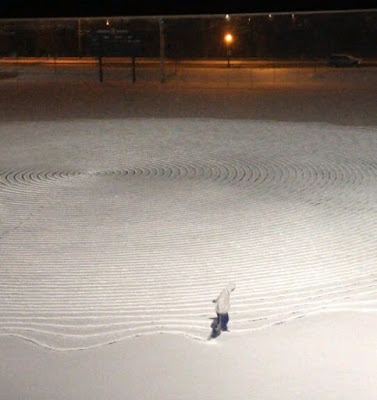 4. The Bermuda Triangle. More than 1000 boats and planes have disappeared in this area. Coincidence? OR MAGIC. There's really no one theory that can explain these crashes or disappearances, but the cool thing is that the boundary of this area continues to expand, thanks to the imagination of authors, in order to cover other incidents.
And that's all I can really think of at the moment, so thanks for stopping by! Are there any mysteries that you came across that you've wondered about? Are they more like places, like the ones above, or about certain people?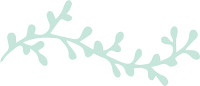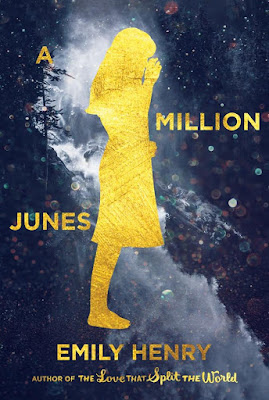 A Million Junes by Emily Henry
Publisher: Razorbill
Release Date: May 16th, 2017
Source: Blog Tour
Date Read: 5/4/17 to 5/10/17
350 pages
There are two things everyone in Five Fingers knows about the O'Donnells and the Angerts. One: They've been there the longest, ever since the town was first founded in the Gold Rush days. Two: They hate each other.
June O'Donnell–a.k.a. Junior, a.k.a. Jack, a.k.a. Jonathan O'Donnell IV, a.k.a. the first female O'Donnell first-born–has always been haunted–in more ways than one–by her family's complicated legacy. When June's father and best friend, Jack III, died suddenly seven years ago, she made up her mind to skip college and live the life of adventure that her dad always wanted for himself. Now seventeen and heading into her last year of high school, June is itching to leave her ghosts behind in Five Fingers and travel the world. It's not that she's not happy–she is, mostly–grief has left her with an emptiness that she believes only real life experience can fill.
But then what kind of O'Donnell would June be if an Angert didn't swoop in at a crucial moment and ruin everything? Enter Saul Angert, the eldest son of Eli Angert, a.k.a. June's father's mortal enemy, back in town from a writing career in the city to care for his ailing father. Somehow June's path just keeps getting tangled up with Saul's, no matter how creatively she tries to avoid it, until the unthinkable happens: She finds herself intrigued by this gruff, taciturn, yet strangely tender boy whom she was born to loathe.
But when June and Saul accidentally stumble into a bit of the forest magic, they are allowed a glimpse into the past at the fateful, horrible moment that started all the trouble between their families. Now, everything is different. The only problem is, June doesn't know if this new discovery means she should hate the Angerts even more, or if it's finally time for her–and all of the O'Donnells before her–to let go.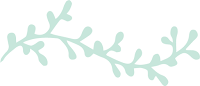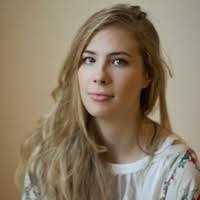 Emily Henry is the author of The Love That Split the World. She is a full-time writer, proofreader, and donut connoisseur. She studied creative writing at Hope College and the New York Center for Art & Media Studies, and now spends most of her time in Cincinnati, Ohio, and the part of Kentucky just beneath it. She tweets @EmilyHenryWrite.
Enter for a chance to win one (1) of five (5) copies of A Million Junes by Emily Henry (ARV: $16.99 each).
NO PURCHASE NECESSARY. Enter between 12:00 AM Eastern Time on May 15, 2017 and 12:00 AM on June 2, 2017. Open to residents of the fifty United States and the District of Columbia who are 13 and older. Winners will be selected at random on or about June 7, 2017. Odds of winning depend on number of eligible entries received. Void where prohibited or restricted by law.
---
Tuesday, May 16, 2017
REVIEW: WAKING GODS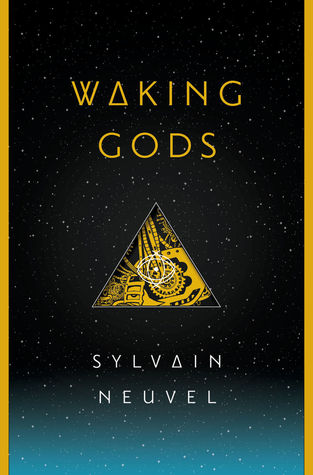 Waking Gods by Sylvain Neuvel
The Themis Files #2
Publisher: Del Rey
Release Date: April 4th, 2017
Source: Netgalley
Date Read: 4/5/17 to 4/14/17
325 pages
As a child, Rose Franklin made an astonishing discovery: a giant metallic hand, buried deep within the earth. As an adult, she's dedicated her brilliant scientific career to solving the mystery that began that fateful day: Why was a titanic robot of unknown origin buried in pieces around the world? Years of investigation have produced intriguing answers—and even more perplexing questions. But the truth is closer than ever before when a second robot, more massive than the first, materializes and lashes out with deadly force.
Now humankind faces a nightmare invasion scenario made real, as more colossal machines touch down across the globe. But Rose and her team at the Earth Defense Corps refuse to surrender. They can turn the tide if they can unlock the last secrets of an advanced alien technology. The greatest weapon humanity wields is knowledge in a do-or-die battle to inherit the Earth . . . and maybe even the stars.
I received this ARC in exchange for an honest review. Quotes taken from ARC may or may not be in the published edition.
I read this awhile back, but I actually received this from Netgalley as a "Wish for it", and I wasn't expecting it at all. So I had to fit this in my reading schedule, because I HAD TO. I didn't absolutely adore the first book, Sleeping Giants (my review here), but I did at least enjoy it! I pretty much enjoy anything that is extra-terrestrial.
If you haven't read Sleeping Giants, I'll try to be non-spoiler-y in my review. Well, I will mark anything as spoilers so you're good!
Well, to start off, I definitely enjoyed this second installation of the series! So if you are thinking of starting this series, I can say that it does get better! Basically, in the first book, we're introduced to this huge robot thing (think Iron Giant), and the different body parts have been scattered around the world. The characters in the books (or at least one of the main characters), believe that this robot was left behind by a superior alien race, left to us as humans in order to defend ourselves. Because why leave such a powerful machine in our hands otherwise?
That theory is quickly destroyed in this sequel.
Overall, I enjoyed this a ton. I think much more than the first book. Though again, my complaints kind of remained the same across the series. The first is that I have little to no memory of the characters. The format is similar to books such as Illuminae, in that the story is told in logs, interviews, and phone calls. But because of this, there are multiple times where we as the reader need to be brought up to speed as to what happened. I felt that this second book did a better job with this by showing us the important scenes through live action webcam videos or phone calls, which wasn't greatly executed in the first book. So I applaud that.
Other than that, I'm a bit stressed because [spoiler] EVERYONE IS DEAD and HOW EXACTLY CAN WE GO ON? I think mainly since the main mysterious dude that brought everyone together is DEAD, I don't know how the series will go on? [end spoiler] I guess I will have to trust that the author knows what they're doing.
Either way, I will definitely be keeping up with this series. I'm very excited to see how this concludes, though I don't really have any hope that there will be a very happy ending. I can HOPE.

---
Tuesday, May 9, 2017
5 REASONS WHY I MISS BLOGGING
Let's be honest. I have NOT been the most active here. My reasons for that have been mainly due to 1) work and grad school and 2) just not enough motivation at all. But now that all my assignments are turned in, it's finally summer. And you would think that because of all this time, I would be more excited to blog, right?
Wrong. I am even more lazy. I feel like I have to put extra effort to come up with posts and TYPE STUFF. Never have I wanted to blog from my brain more than I do now.
But while saying all of this, I can say that there were a couple aspects of blogging that I miss. FOR EXAMPLE.
1. Seeing new content on the blog. This used to be, and still is, a big reason why I loved to blog. I loved seeing this little project grow into something encompasses my passion and my creativity (what little that I have of it, at least). Even though this isn't a published book or paper, it's nice seeing your finished website out there in the world, in the public. Sure, it might not be as modern or efficient as a self-hosted WordPress blog, but I don't have the money to justify that haha.
2. Reading other blogs and *genuinely* enjoying it. There used to be a time where I dedicated some days as "commenting" days. And then I would comment on every single Top Ten post, on every blog's first post if they commented on mine, on every post in general. And it was just, tedious. And I burned out quickly. I'm sure every other blogger can tell you this same little story. Which is why I realized that it's okay to not comment on some posts, because I personally don't enjoy forcing my comments, and I know the blogs I read deserve genuine comments (where I actually read everything word for word and DON'T skim).
3. And following up on that, keeping tracking of my favorite bloggers. Because I need to know what you're reading, doing, how your life is, at every point in time. And Twitter is nice and all, but reading personal posts gives me a much better perspective. ALSO I love showing my support on my favorite blogs because I want to let my friends know that their posts matter. THEY MATTER TO ME. And that's really all that counts, right?
4. Talking about books. This is a big one. It's why I started blogging in the first place. But somewhere along the way, writing reviews became more of a chore rather than an enjoyable hobby. Which is why I am constantly trying new reviewing strategies. Sometimes, it's just hard because I don't always have something to say or comment on. I just…flail. Or…think meh.BUT I do very much enjoy roasting books I hated. My blog is more of a place to get my feelings out about a book, but I don't think it's a great place to incite discussion. Twitter is a better place for that, but social media has seen better days, imo.
5. And lastly, YOU. Obviously I love getting comments, and I'm just glad everyone is sticking with me. Though I think I need to go through the blogosphere again, just to keep count of who's still here and who isn't. I think everyone I know is still blogging? Again, I need to comment.
What makes you come back to blogging after a slump? Also I don't think I'll be the most active here, but I will post when I can, and that's all that matters!
---
Thursday, April 6, 2017
REVIEW: THE INEXPLICABLE LOGIC OF MY LIFE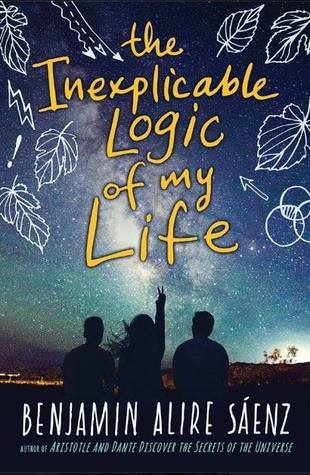 The Inexplicable Logic Of My Life by Benjamin Alire Sáenz
Publisher: Clarion Books
Release Date: March 7th, 2017
Source: ALA Midwinter 2017
Date Read: 3/14/17 to 3/26/17
464 pages
The first day of senior year:
Everything is about to change. Until this moment, Sal has always been certain of his place with his adoptive gay father and their loving Mexican-American family. But now his own history unexpectedly haunts him, and life-altering events force him and his best friend, Samantha, to confront issues of faith, loss, and grief.
Suddenly Sal is throwing punches, questioning everything, and discovering that he no longer knows who he really is—but if Sal's not who he thought he was, who is he?

I received this ARC in exchange for an honest review. Quotes taken from ARC may or may not be in the published edition.
Disclaimer: I think that Aristotle and Dante Discover the Secrets of the Universe was a much better book.
To follow up, this was good. But just not as good, ok? I mean for one, there is no dog named Legs. And really, there is no dog in general. But I guess that's beside the point.
The Inexplicable Logic of My Life follows Sal, who although isn't Mexican by blood, still sees himself as Mexican American since his adopted father raised him to be one. Though it doesn't help that he is conflicted at times due to this. But this isn't all. Him and his best friend, Sam, both go through a ton of tough times, from uncontrollable actions resulting in punches to deaths in the family.
Because life is hard.
There's no huge climax, but rather just the ups and downs of life. And I think there's essentially why many aren't as impressed with this as they were with Ari and Dante. And I guess I can say the same. Because even though this was a so beautifully written, it lacked in plot. However, I can say that Sal's father is the nicest, sweetest man ever. And of course there's Mima, who is 10 times as sweet.
Also, this is such a quick read, which I appreciated. There's an art to writing short, concise yet eloquent dialogue, and Benjamin Alire Sáenz has mastered that.
I would definitely recommend this, but just be warned that this probably won't live up to his first novel. Just lower your expectations a bit, but only a bit.

---
Wednesday, April 5, 2017
REVIEW: AT THE EDGE OF THE UNIVERSE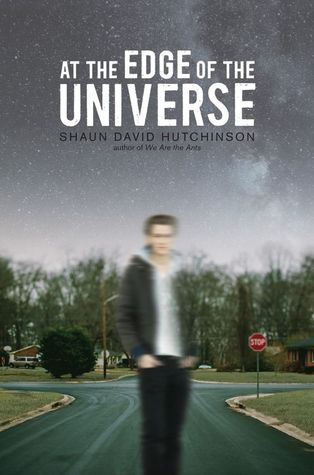 At The Edge Of The Universe by Shaun David Hutchinson
Publisher: Simon Pulse
Release Date: February 7th, 2017
Source: Bought
Date Read: 3/14/17 to 3/16/17
485 pages
Tommy and Ozzie have been best friends since the second grade, and boyfriends since eighth. They spent countless days dreaming of escaping their small town—and then Tommy vanished.
More accurately, he ceased to exist, erased from the minds and memories of everyone who knew him. Everyone except Ozzie.
Ozzie doesn't know how to navigate life without Tommy and soon suspects that something else is going on—that the universe is shrinking.
When Ozzie is paired up with the reclusive and secretive Calvin for a physics project, it's hard for him to deny the feelings that develop between them, even if he still loves Tommy.
But Ozzie knows there isn't much time left to find Tommy—that once the door closes, it can't be opened again. And he's determined to keep it open as long as possible.

Ever since reading We Are the Ants, I have been on the lookout for more of Shaun Hutchinson's books. And this new one did not disappoint. It's an interesting twist on the genre, because as with the previous book, this wasn't fully science fiction. But at the same time, it wasn't fully contemporary either. It's as if it were science realism, instead of magical realism.
Tommy and Ozzie were inseparable, until one day, no one remembers Tommy. No one except for Ozzie, who is dismayed that no one remembers his best friend and boyfriend. As much as he tries to get his friends, family, anyone to remember him, no one believes him. And furthermore, he finds out that the universe is shrinking. Every day, it gets smaller and smaller, but of course, no one remembers it being that big in the first place.
Yet even with all of this weirdness, Ozzie finds solace in Calvin. Even if he feels guilty for betraying Tommy.
As I mentioned, At the Edge of the Universe is no less weird than Shaun Hutchinson's previous book. And that's a good thing. I thought the relationships, the characters, and the plot were all very well done. I was honestly afraid that the ending wouldn't satisfy me. And that worry forced me to finish the book in about two days, and fortunately, the ending worked for me.
And I don't want to spoil anything, but ahhhh it was really well done. Maybe another reader would have wanted something more tangible, but in my heart I truly believed it all turned out the way it did.
Although this lived up to, and even surpassed We Are the Ants, this wasn't a top 2017 book for me. It missed that spark for me, and that's needed for me as contemporaries can be a hit or miss for me. It was also really hard for me to put my thoughts together for this review, as I don't necessarily have any strong opinions about this.
BUT STILL A GREAT BOOK, YOU KNOW.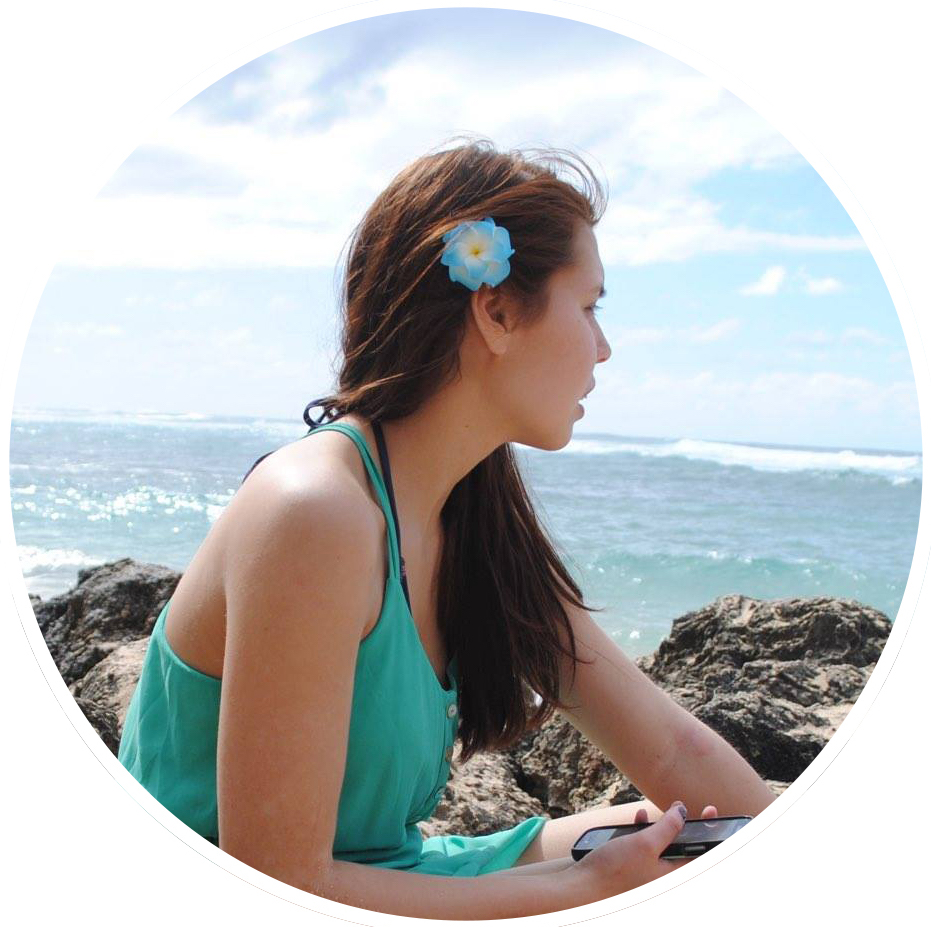 Hi hi! I'm Val, and welcome to The Innocent Smiley, a book blog that features young adult, contemporary, adult fiction, and lots of fantasy!All my reviews, discussions, randomness, and other little things will be posted here!
Along with being a huge book nerd, I am also obsessed with video games!
Also, I love making new bloggy friends, so feel free to chat with me on Twitter, Goodreads, or even email. All of my contact info is in the About Me section.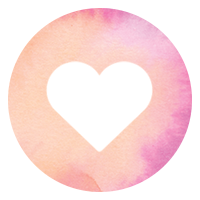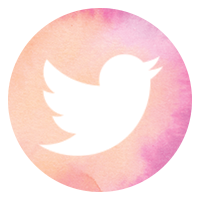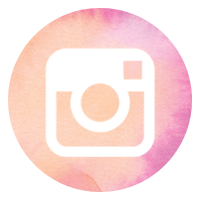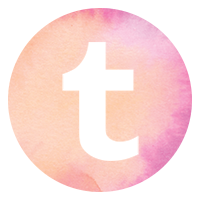 Currently Reading


Ratings
✰✰✰✰✰ – AMAZING AMAZING gush gush gush SO GOOD
✰✰✰✰ – Wow. This is one hell of a good book. Recommend to everyone
✰✰✰ – I simply liked it. Not bad but not exceptionally good either
✰✰ – I tolerate it
✰ – It couldn't have been any worse, truthfully
Grab My Button