Wait for Me by Caroline Leech
Publish
er: HarperCollins
Release Date: January 31st, 2017
Source: Edelweiss
Date Read: 2/4/17 to 2/5/17
384 pages
It's 1945, and Lorna Anderson's life on her father's farm in Scotland consists of endless chores and rationing, knitting Red Cross scarves, and praying for an Allied victory. So when Paul Vogel, a German prisoner of war, is assigned as the new farmhand, Lorna is appalled. How can she possibly work alongside the enemy when her own brothers are risking their lives for their country?

But as Lorna reluctantly spends time with Paul, she feels herself changing. The more she learns about him—from his time in the war to his life back home in Germany—the more she sees the boy behind the soldier. Soon Lorna is battling her own warring heart. Loving Paul could mean losing her family and the life she's always known. With tensions rising all around them, Lorna must decide how much she's willing to sacrifice before the end of the war determines their fate.
I received this ARC in exchange for an honest review. Quotes taken from ARC may or may not be in the published edition.
So, it's come to the point where I am not really having many thoughts for the books I read. And this includes this one right here, which surprisingly, is another WWII book. Wait for Me was a nice read, but it really wasn't anything special. It also received a ton of attention as it was assumed to be a forbidden romance between a Nazi and a young Scottish woman. Though I do want to point out that the character was a German POW who didn't want to fight in the war, I understand why some readers are tired of reading about stories that put Jewish people in the background.
Onto the review!
Though Wait for Me was easy to read, it didn't really bring anything new. Most of the story focused on the drama of a relationship between Paul and Lorna, the drama between Lorna and her best friend Iris, and the weird and somewhat forced relationship between Iris and William (who was such a pompous ass, I couldn't stand him). As someone who loves to read about uplifting, hopeful, and somewhat sad stories that take place during WWII, I was slightly disappointed.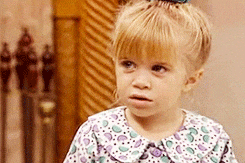 Then again, maybe I should have paid attention to what I signed up for? I've been meaning to read more romance-y novels, but the relationship in this one just didn't entice me enough. I enjoyed the characters, but they are pretty forgettable.
On the other hand, I did like the different cultural references. German phrases were thrown in to make Paul seem more authentic, though whether they were accurate or not I'll never know. Also I want milk and tea from Scotland now. Is that actually a thing? You know what's missing though? The Scottish accent. That's a thing right? Maybe it was better it wasn't written out on paper, because as a non-Scottish person, I probably would have had such a hard time reading the book. I don't know, I guess accents aren't really portrayed in books. Maybe I'm just going off on a tangent for no reason, whoops.
I also noticed that the writing was surprisingly simple. This almost read like Middle Grade (totally stole this from Shannon as we were discussing the book). I read YA because I need that break from my graduate school work, but I think this was slightly too simple for me. I needed more to the writing style!
I don't regret reading Wait for Me, and overall I do think it's a pretty good novel. I just wasn't as engaged as I wanted to be. Hopefully I'll read better WWII books in the future, because I am already 0 for 2!