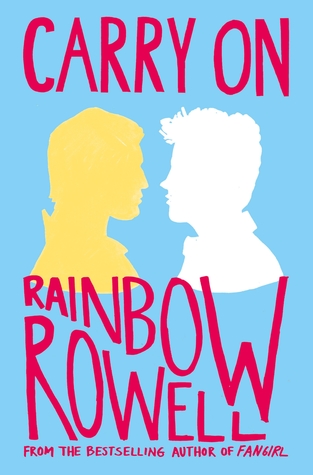 Carry On by Rainbow Rowell
Publish
er: Macmillan
Release Date: February 26th, 2016
Source: Netgalley
Date Read: 7/11/16 to 7/14/16
528 pages
Simon Snow just wants to relax and savor his last year at the Watford School of Magicks, but no one will let him. His girlfriend broke up with him, his best friend is a pest, and his mentor keeps trying to hide him away in the mountains where maybe he'll be safe. Simon can't even enjoy the fact that his roommate and longtime nemesis is missing, because he can't stop worrying about the evil git. Plus there are ghosts. And vampires. And actual evil things trying to shut Simon down. When you're the most powerful magician the world has ever known, you never get to relax and savor anything.

Carry On is a ghost story, a love story, a mystery and a melodrama. It has just as much kissing and talking as you'd expect from a Rainbow Rowell story — but far, far more monsters.
I received this ARC in exchange for an honest review. Quotes taken from ARC may or may not be in the published edition.
I was really looking forward to Carry On. And I think I very much hyped it up in my head because this was
not really what I expected at all
. And sure, I know that Rainbow Rowell mainly writes contemporary and not fantasy, but I don't know. Maybe I expected more because of how I liked her other books.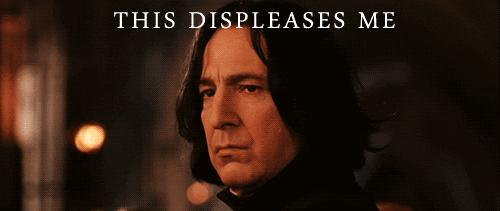 Anyways, here is where I stand on Rainbow Rowell books rating wise:
Isn't it funny how I loved Fangirl, but not the story that came out from it? Ah well.
Carry On, as said, is the story of Baz and Simon written by the main character, Cath, from
Fangirl
. It's made to be similar to Harry Potter, or more like the Harry Potter fandom. Even from the start, I knew that Carry On would be neither original nor as amazing when it came to world building. But honestly, I kind of expected more than what I was given. For example, I wasn't satisfied with the way the magic worked, which was in rhymes. Basically you can create your own spell with rhymes or songs, but what are the limitations? Sure, maybe it's not relevant to the plot, but I would have liked to know more.
And then there's the assumption that the reader knows everything about Baz and Simon and their school, and previous years have been reduced to one sentence summaries. I get that this is technically supposed to be "fanfiction" (written by Cath), and maybe it's just me, but what is the point of including knowledge from past years if it's not going to be expanded on? It was like I was thrown into this new world, with the expectation that I knew Harry Potter and the assumption that I didn't need much info at all.
Really the one and only thing I really liked about Carry On was Simon and Baz, and of course their relationship. It was mostly a one sided relationship, with Baz wondering why he loved Simon so much. But for me, it was enough to keep reading on. Plus I was surprised by the addition of vampires, which I admit added some depth to the story.
OMG THIS IS PERFECT CAN'T BELIEVE I FOUND THIS GIF LOL
Looking back, I can admit that the plot was pretty unique in a way, even though I guess what would happen halfway through. I feel like I am being slightly harsh on this book, but it's probably due to me putting such high expectations on it.